1. My Country, and #prayforparis
I've always been a really proud American. I love this country so very much. I love the history behind how we became our very own country. I love all the men and women who fought and still fight for our freedoms. I used to always get butterflies when the Star Spangled Banner was played at sports games. I LOVE wearing red, white, and blue. I love what America stands for and I love our founding fathers. I have grown up while America has been in a war. Seriously, 9/11 happened when I was in 2nd grade. I can't believe I am now married with a child... and we are still at war. I can't quite express how thankful I am for every single person fighting for my safety and freedom. I take that for granted way too often. I have been thinking quite a bit about it more lately since the attacks in Paris. (and other places) What if we're next? What if Oaklyn and I are heading in to Target and a gunmen enters? What if Hunter is at school and a school shooting arises? I know that anything can happen in these situations, and I know that surprise attacks cannot be avoided, but I still feel very safe here. And for that, I am very thankful. So a
huge
thank you too all those is the armed forces that are providing safety for me and my family daily. Paris, we're definitely praying for you. And the rest of the world, because I just have a feeling these sick, sick people aren't stopping here.
2. My Faith
I belong to the Church of Jesus Christ of Latter Day Saints. Aka
I'm a Mormon
. I'm not going to preach to all of you because, to each his own and I respect your beliefs. However, I feel like I need to publicly express gratitude for my church. I
love
my church. I am who I am today because of it. I'll spare you the details (if you want the details you can find them
here
) but I was on a slippery slope before I found the gospel. I am so entirely grateful that it came when I really desperately needed it. I respect and support all of our
general authorities
, I believe in
Jesus Christ
and love him, and I am so very grateful for the gift of the
Holy Ghost
. I felt like sharing this one this week because in a way, it brings me back to number one. I mentioned above that the attacks in Paris have brought a bit of a scare and I must admit that I have thought of the worst here and there since hearing about the horror going on all over the world. That being said, my faith has brought me an incredible amount of peace during this time. Why? Because I do not fear death anymore. We believe that families can be together forever and that brings me an incredible amount of peace. My husband and I were
married and sealed
in the San Diego
temple
and because of that, our little Oaklyn baby is sealed to us as well and we will be together Forevermoore. I love being Mormon. If you would like to find out more about what we believe,
click here.
3. My Camera
And on a much lighter note... my camera has brought me an incredible amount of joy. I invested in a dslr before
Hunter came home
from his mission on cyber Monday. I got an incredible deal on a canon camera and have been hooked since. I am obsessed with taking photos of my family and others and I am SO happy I decided to make this big purchase before becoming poor newlyweds ;) It has helped me document so many memories that I will forever be able to look back on. I have really worked on improving my photos and I would love to add a few more shoots on the side. If you are in Utah county and need photos...
let me know
:)
Below you will find the link up rules!
I would LOVE to hear what you're thankful for!
All you need to do is press the blue "add link" button to join in on the link up!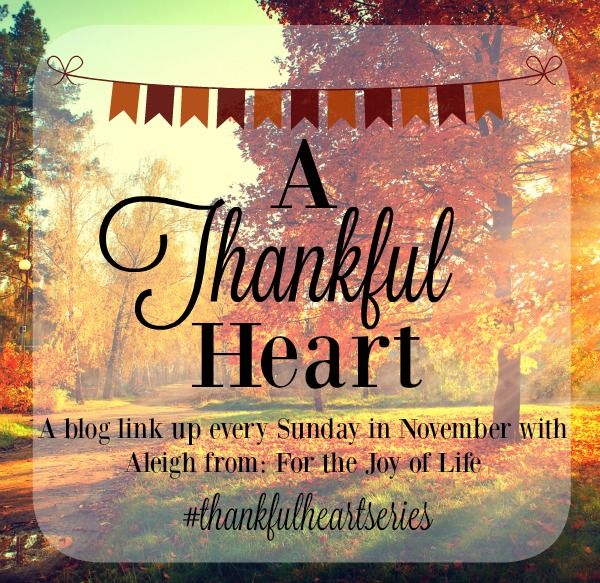 1) Please subscribe to or follow your host and co-host's of the week. (first 3 links)
2) Visit and comment on at least 5 other blogs. This link up is meant to create a blog community so don't be shy!
3) In your post, please either share The"Thankful Heart" button above by inserting the code or link back to this post on your blog post.
4) Make your post more appealing and creative by adding whatever pictures you please and as many reasons to be thankful as you'd like! (remember that the post you link up should be about what you are thankful for!)
(#5 is optional but, very much recommended!)
5) Share your post on instagram using #thankfulheartseries (with your choice of picture) and go check out other posts! Be a friend and comment on or like their posts :)